Music in the blood
It's been a hard match to satisfy Claudio, a figure with a substantial personality, an excellent musician, arranger and guitarist, he spend most of his time teaching and directing the two music schools he owns in Milan, one who grinds music from when he wakes up in the morning (very early) to the evening, so even just communicate with him was sometimes not so easy if not at unusual times, fortunally his very patient girlfriend often acted as a filter between us.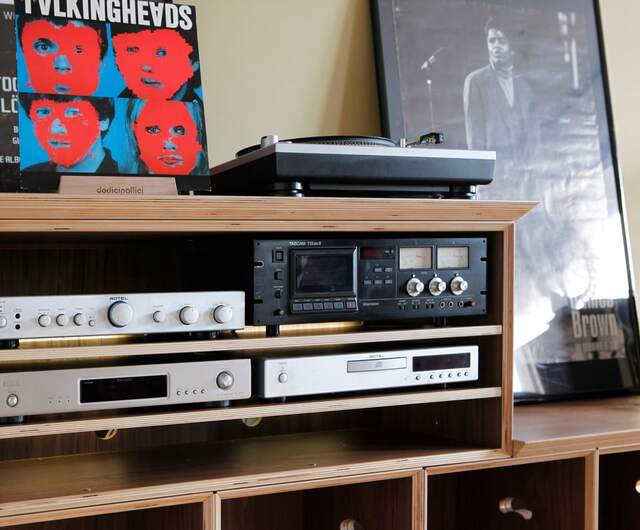 He was looking for an important cabinet for their new house's living room, where to put vinyl, books, stereo and a place for the tv.
Claudio's sincere thanks and satisfaction at the end of the job fully paid me off.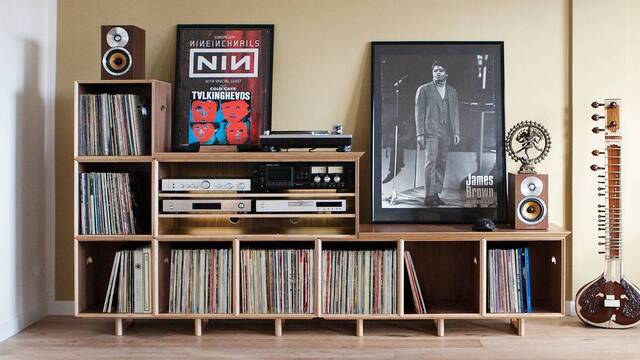 The whole cabinet is on birch plywood veneered on Canaletto Walnut wood.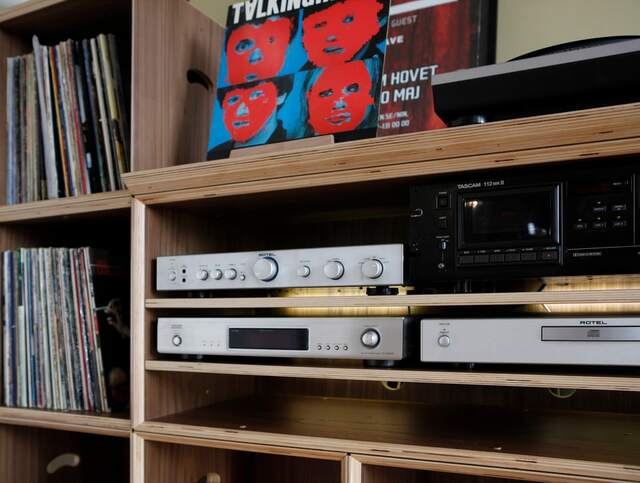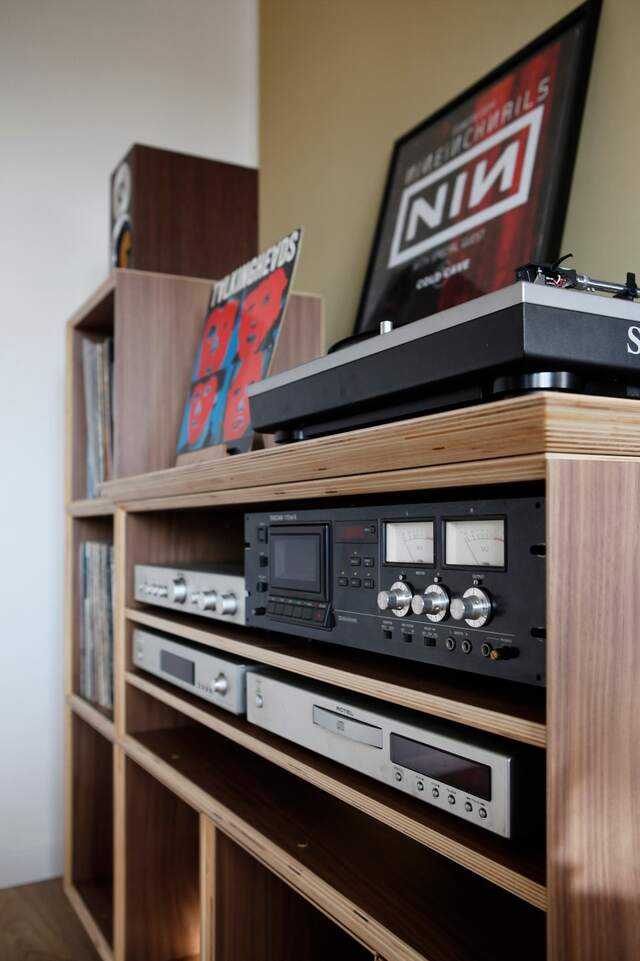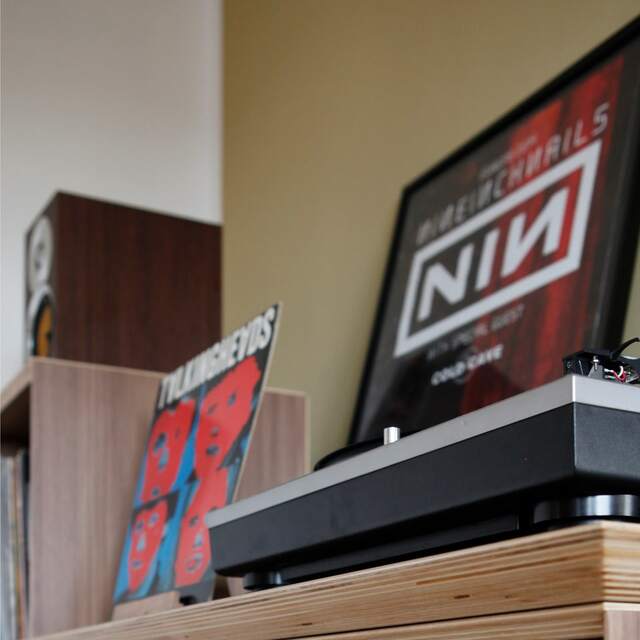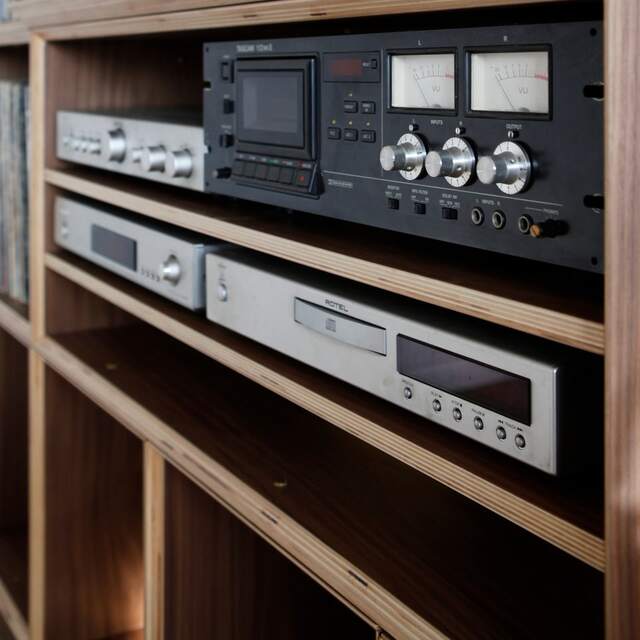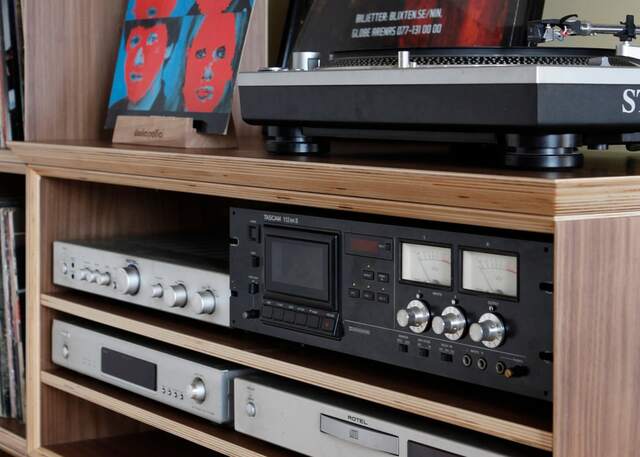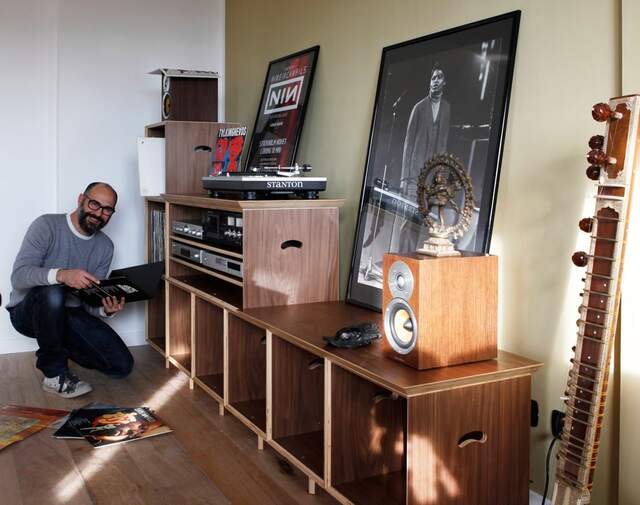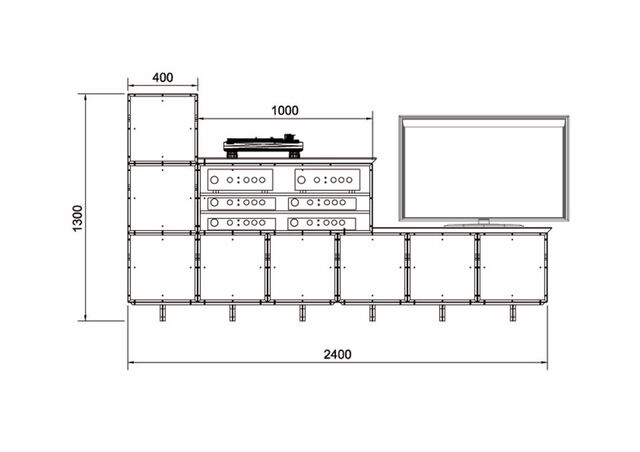 dimensions: altezza 130 cm / lunghezza 242,5 cm / profondità 45 cm