Listening spot
"Passions are hard to die" I thought while I was speaking with Alessandro who confessed to me that he sold his entire vinyl collection a few years ago to convert himself into the digital way.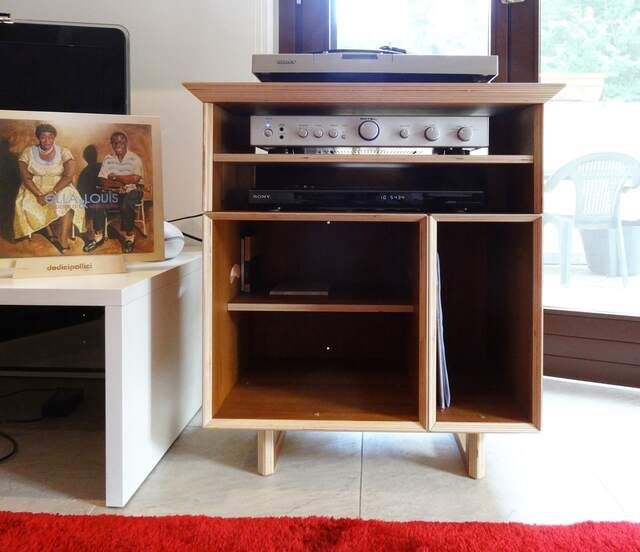 "I immediately regretted it because i missed the sound and the typical rituals of vinyl, and I knew that starting purchasing the stereo furniture i would not come back again this time because every day it would have been there to remind me".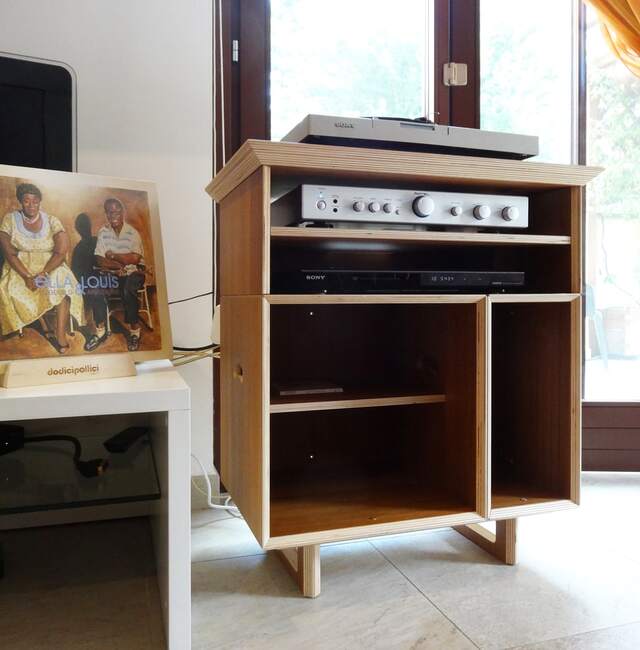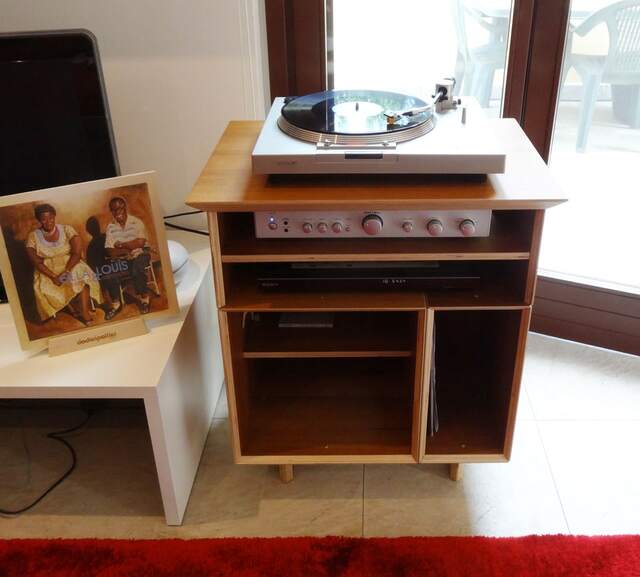 The solution is all on birch plywood veneered with teak wood, compact in size but at the same time very functional, a Ego cube and a half EGO cube hold the structure that houses amplifier and CD player and a massive 3cm top board reduces vibrations for the turntable.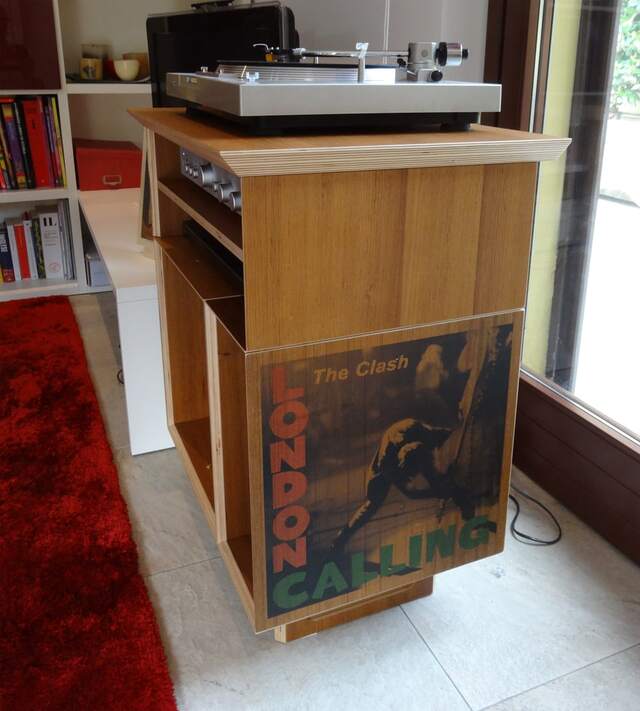 To make it more original Alessandro wanted the beautiful "London Calling" cover printed directly on teak wood.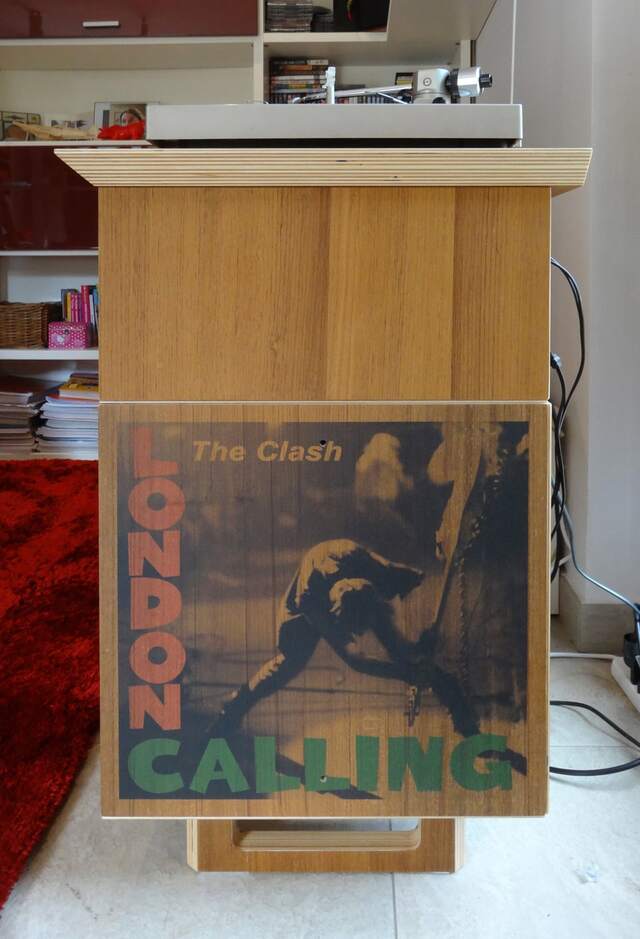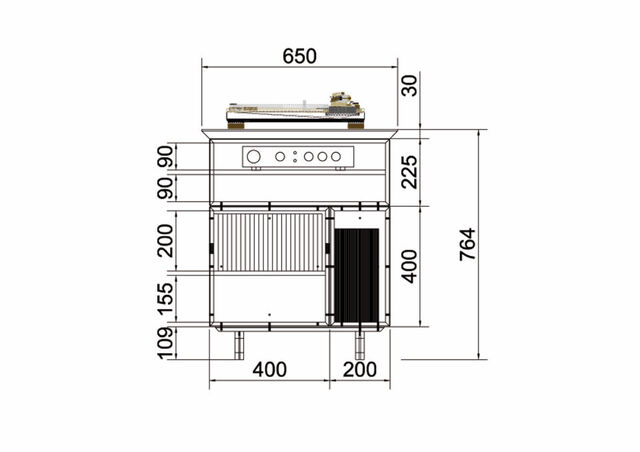 dimensions: altezza 93 cm / lunghezza 65 cm / profondità 45 cm