La barena
When i used to travel a lot for work there was a special place where I loved to go, the Venice lagoon, of course Venice city too, but it was above all that strip of fields and canals separated from the lagoon by the "Barena", that fascinated me, I have no idea why, objectively it is a rather wild and inhospitable area but, perhaps for that reasons, i liked it very much.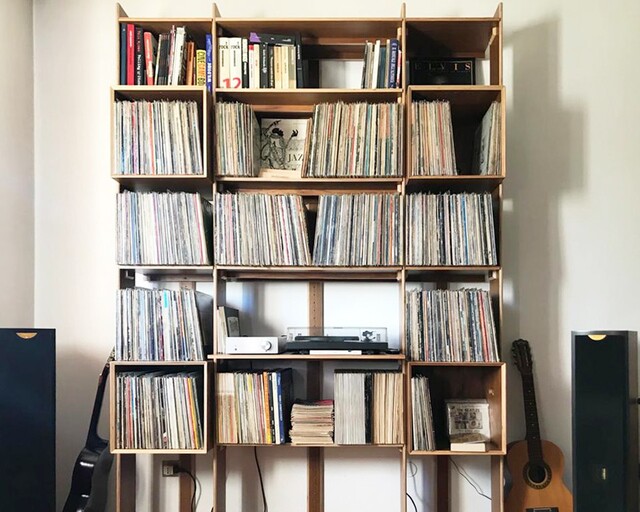 So, when i knew that Stefano lived in Mira, I told him: "I will personally come to assemble your bookcase, but you have to bring me to eat the fish in front of the Barena", and so it was.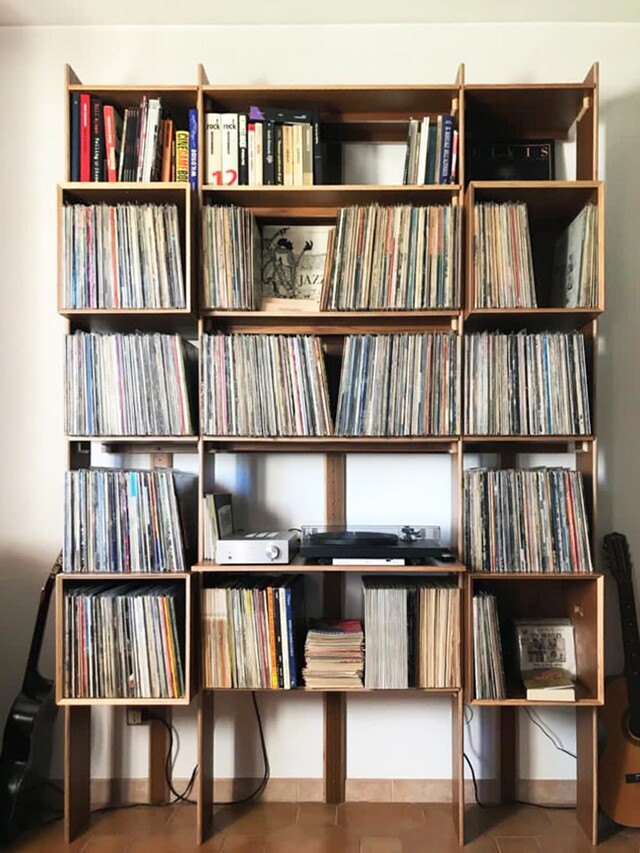 A very nice day spent with Stefano and his father, a quite famous Beat musician in the 60s, talking about music, wild boars and also about Tinto Brass, who often filmed his movies on these lands.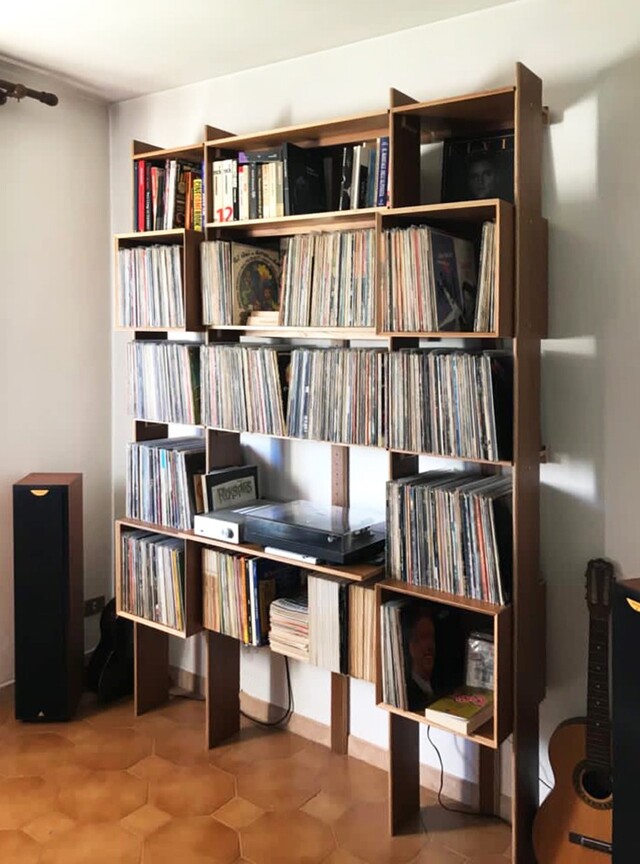 The bookcase is all on birch plywood veneered on teak wood, and together with the turntable and amplifier can hold up to 2000 vinyl.