Gimme Danger's house
With Dodicipollici i have had the fortune to get in some beautiful houses, and even if the curiosity was great, I've never taken pictures that were not strictly related to my furniture, but for Stefano's house, obviously with his approval, i did an exception because his was simply magical, with a very original taste that well reflected the personality of the landlord.
Wherever I turned there were objects of art, books, skates, records and musical instruments but the thing that struck me most was the incredible collection of screen prints and rock posters that covered every wall of the house, all original and all beautiful.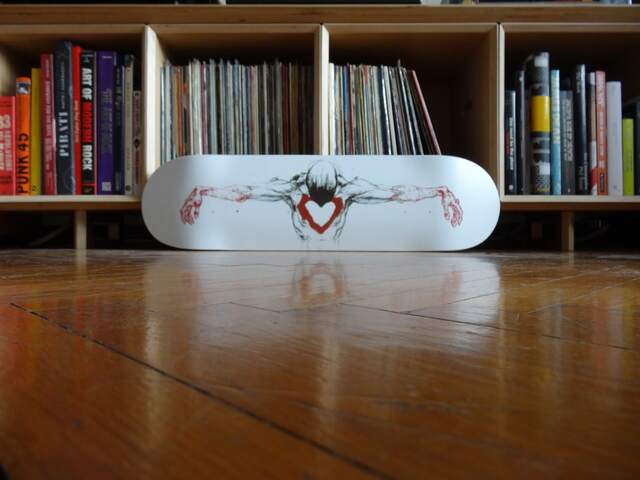 Stefano, that in addition to be the creator of the Dylan Dog Horror Fest, is a cartoonist, a writer and a musician and for his home he was looking for a furniture that would highlight his beautiful hi-fi system and another one for the television and all his CD and DVD.
For the first one we opted for a simple solution with clean lines so that the real protagonist was his hi-fi system, for the second one the choice fell on a media shelving that I had just presented at the "Design Week", elegant but equally functional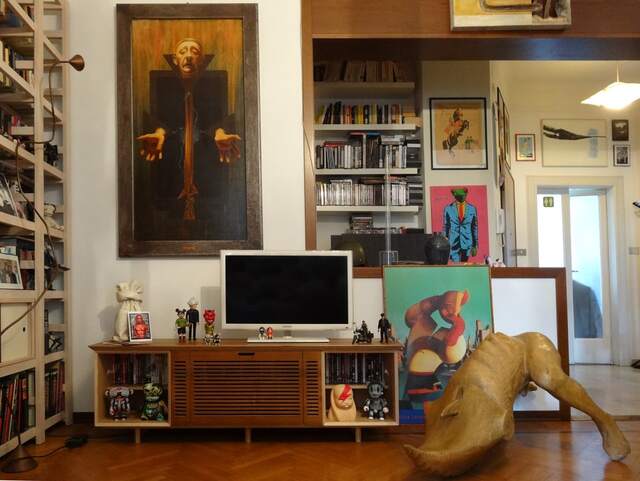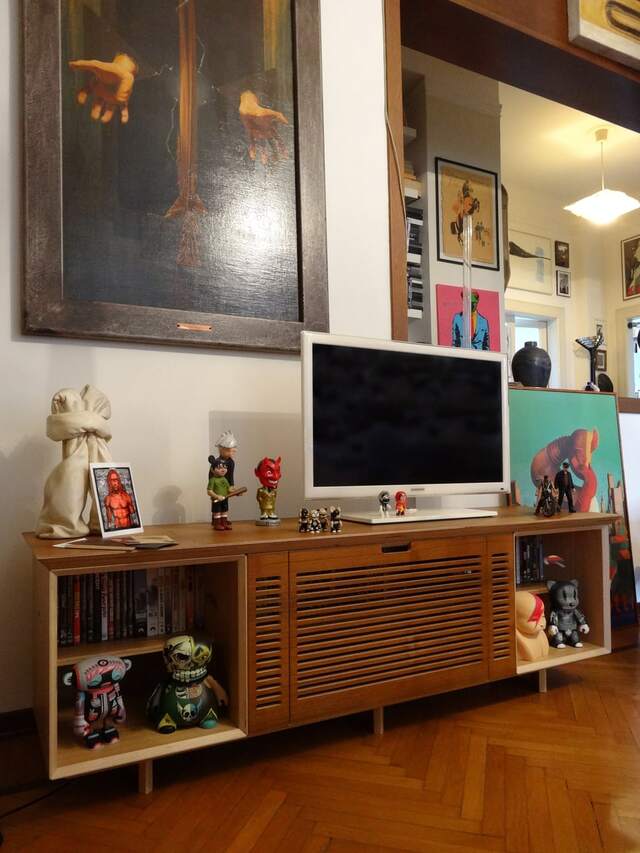 both furniture were made mixing two warm veneer such as oak and teak wood, which perfectly matched the original house's parquet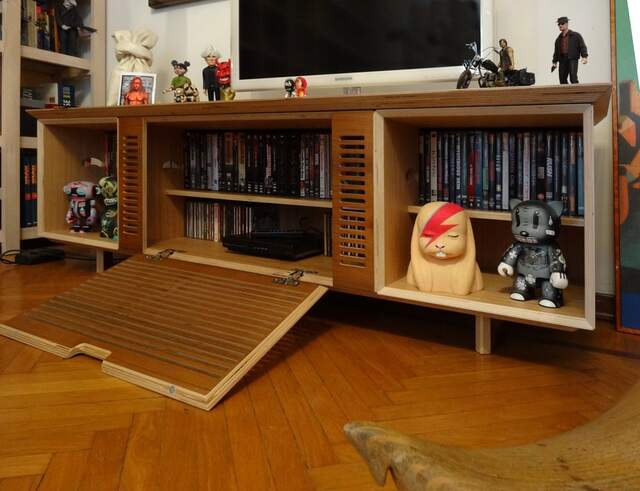 From that day a beautiful friendship and a professional collaboration was born between us.