Analogical love
"I recently approached the analog listening but i fallen immediately in love of it" That's was what David told me during a conversation and, moreover, how to blame him, the spark struck mainly for the turntable and the others electronics devices of the hi-fi system because what mostly fascinates him is what there is inside, the project and the design, the choice of materials and how they are built, a very interesting world.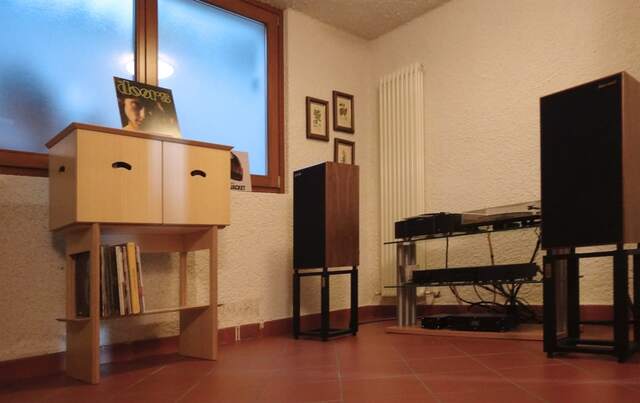 David came to me because he was looking for a furniture that could hold his vinyl and CD, he liked my DECA and NINA cubes and so i only had to build a furniture around them.
I designed some different projects and his choice fell on a light solution at the end, two cubes with the top board and a comfortable underneath shelf for storing other vinyl.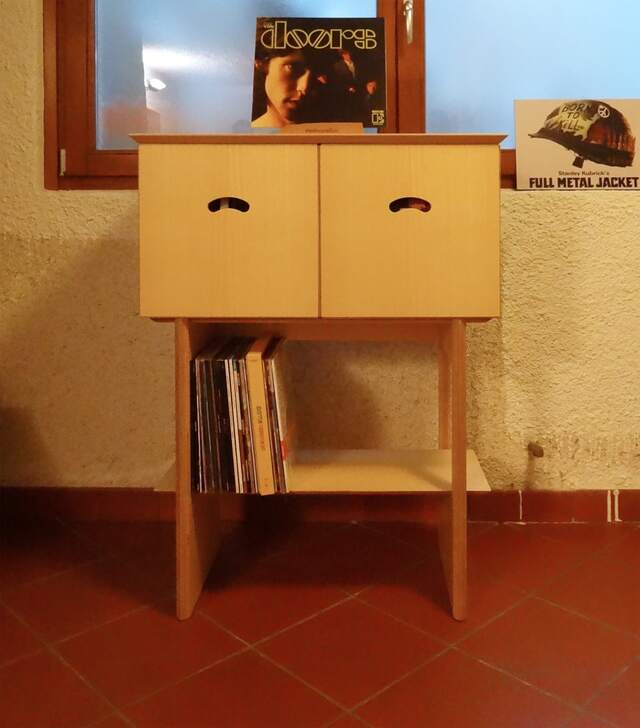 Here you can see the cabinet together with its beautiful stereo system After less then a year he added two more cubes.